A Love Affair with Dogs
My love affair with dogs began in 1997 with Maya, my first dog as an adult. Like me, a lot of people have had dogs as kids. But as an adult, one comes to realize the depth of responsibility that comes with taking care of another living being.
Much like a first time parent, I became fascinated with how my new puppy Maya learned, interacted and grew. I began working part time at a doggie daycare center and the range of opportunities for me to observe different dog interactions began to expand.
A year later I left my career as a graphic artist to work with dogs full time. The opportunity to apprentice with someone is a very rare thing in this field, but a path cleared for me to study with a master trainer – someone who taught me the importance of putting aside my "human-ness" and to think and respond instead as a dog would.

In 2001 I added 7 month old Gideon to my pack. Where Maya was gentle and intuitive, Gideon was a confounding combination of tough-as-nails and heartbreakingly sensitive. My mentor always said the dogs were my real teachers, and he was right. Gideon taught me patience, compassion and that things are not always as they seem. Maya taught me the things that come easily should be cherished and not taken for granted.
The beauty of dogs is that they are of the moment. They see no past and no future, only the now. Dogs have taught me to quiet my mind and to take in, to experience and to live in the present. How many of us allow ourselves that luxury? So, for as much as I teach them, the dogs have in turn taught me so much more, and for that I am deeply grateful.

Ten years and hundreds of trained dogs later, I started my own training business, Go Dog Go in 2007. I take individual dogs into my home, assimilate them into my pack (consisting of myself, my husband Joseph and Beckett, my new terrier-mix and Intermediate Trick Dog) and teach the visiting dogs what it is to live respectfully, peacefully and contentedly with a leader to follow. This is usually the easy part. Once the dog is trained, I tackle the infinitely more complicated task of teaching the owners. I become part drill sergeant, part therapist, part teacher, part friend and ALL dog.
I've seen my methods work over and over again. Transforming troubled, out of control dogs into the companion of every owner's dream. Yet the owner, ultimately, learns, grows and transforms as much as their dog does. Therefore, it is the combination of efforts of both owner and dog that spells the greatest success.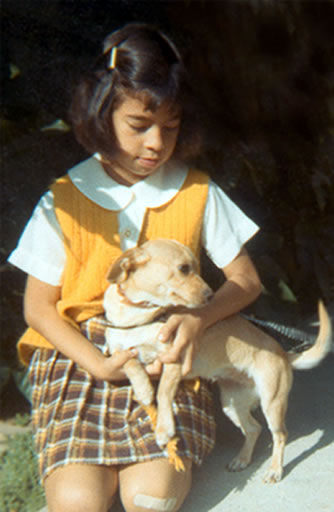 Olga with her first dog Chiquita
Serving The Canine Community Since 1999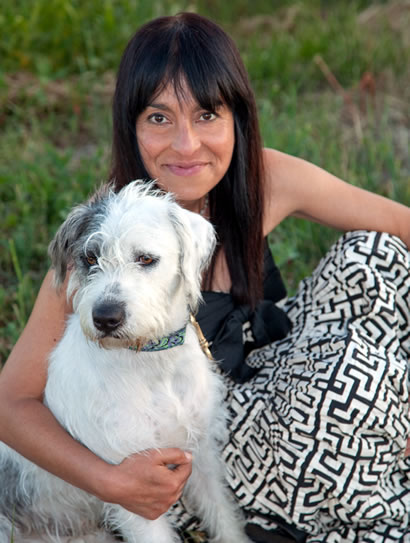 Olga with her Terrier Mix training assistant Beckett
The newest member of my pack, Echo, a Havanese Mix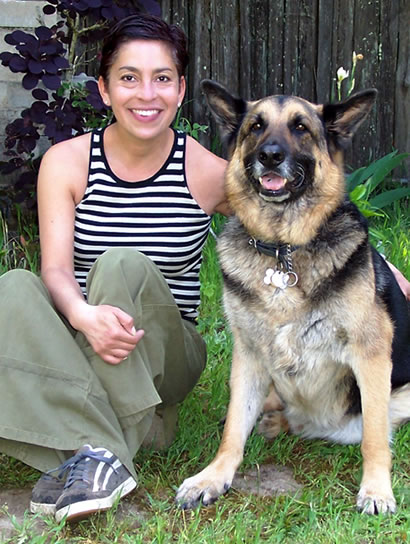 Olga with her German Shepherd Gideon (2000-2009)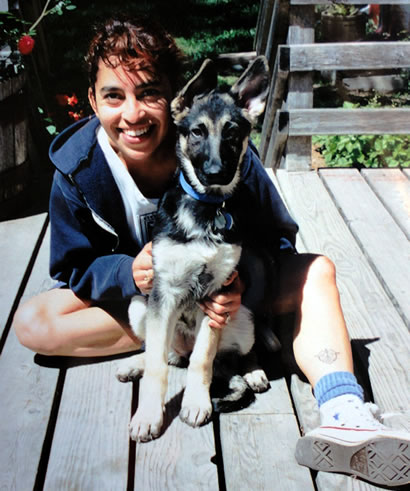 Olga with Maya, where it all began (1997-2007)
All Site Content © Go Dog Go - Dog Training - 3 Week Board & Train, All Rights Reserved