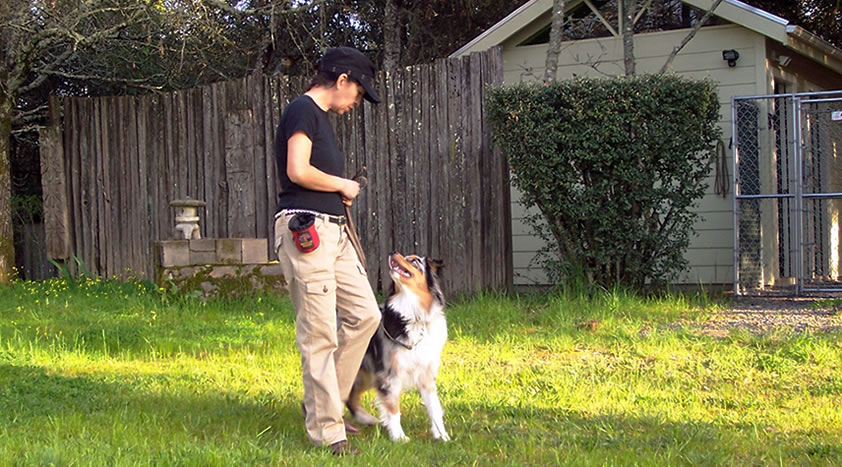 Olga Browning working with Luna outside the Go Dog Go Bungalow and Play Yard.
Weeks 8 - 24 in your puppy's life should be all about exposure and family bonding. See Puppy Tips page for more info. At approximately 5 - 6 months old, your puppy enters adolescence and is capable of more responsibility and focus. Now they're ready to potentially enter our 3 Week Board & Train program.
Consultation & Evaluation: $75
3 Week Board & Train Program:
$2200 and up*
Additional Private Sessions: $100 per hour


*Behaviors such as but not limited to: fears, obsessions, anxieties and/or confidence issues will all constitute an additional charge beyond obedience and manners training.
NOTE:
All dogs absolutely MUST be housebroken.
Dog size and weight restrictions may apply when determining eligibility for the Board & Train Program.
Learn How To Communicate Effectively
with Your Dog Utilizing Sonoma County's
Premiere Board & Train Program featuring:



3 weeks of obedience and manners training
An intensive 2-3 hour "go home" session with the owners
Two 1 hour follow-up sessions with the owners
Visitors coming over & daily walks and/or runs
Outings to parks and urban areas
Grooming & physical examination
The dynamic 3-week boarding and training stay offers a real-life situational experience in a rural home setting combined with luxurious bungalow-style accommodations nestled in a shaded grotto of oak trees. While in this home setting, dogs learn and practice the essential skills needed to become a joyful, satisfied, trusted member of their family.

Testimonials & Training Photos
"Thank you so much Olga for accepting our dog, Moxie, to your three-week training program. We are also very grateful for the hours you spent with us when Moxie returned to our home. Your encouragement and belief in us gave both of us the confidence to continue to reinforce all the things you taught her during the time she lived with you.
We have an amazing dog that definitely holds an MDO, a Masters in Dog Obedience. The fifty dog owners in our community are constantly talking about her maturity and the strides she made while away. Our highly energetic puppy that normally jumped on the owner and the dog with unbelievable excitement is now thoughtful and dignified.
Her manners have given both my husband and me so much peace. We are truly enjoying our dog more than we thought possible.
We recommend Olga, without reservation, because of her skills, knowledge and empathetic approach in teaching dogs to think and helping them to become the best dogs they can be. We would definitely send any dog to her for training without hesitation." - Susan & Kim Marshall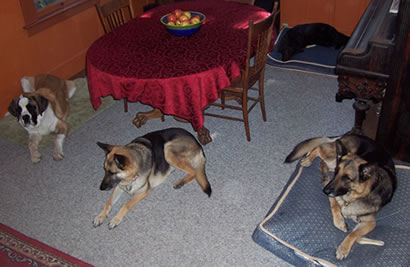 Settling in to an Assigned Spot Exercise
"Special thanks to Olga for the excellent training! Bella passed with flying colors her much sought after Social Therapy designation having completed all 17 of "4PAWS" Canine/Handler evaluations.
We are in line to take several monitoring sessions prior to visiting hospitals, convalescent organizations and children library reading programs. Bella is great at lowering stress levels in particular group settings. As such, we shall be working the campus of Sonoma State University at exam time in April. Nothing like hugging a pooch to lower anxiety levels! She will also be available for all during the 2015 San Francisco Giants World Series playoffs." - Nelson Weller & Bella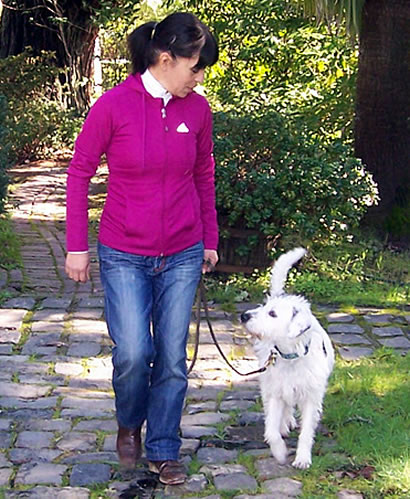 Heeling with Beckett
"Olga provided us the necessary tools to train ourselves so that we could train our unruly dogs. Within the first 24 hours of her presence, Olga had transformed our dogs into good students. I was amazed at how quickly she connected with them and how quickly they recognized her as pack leader and instructor. By the end of the first training week, the dogs were great students and eager to learn more.
The end result is absolutely phenomenal. I can walk both dogs at the same time now, and even get comments on how well behaved they are! And Olga even traveled cross-country from the West coast to the East coast to provide the training. You can't be more dedicated to training than that! Thank you for transforming our home into a calm and assertive place!" - Love, Lori & Eric and Maggie & Stormy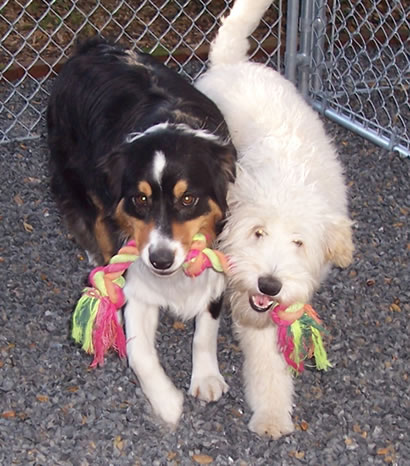 Play Manners with Other Dogs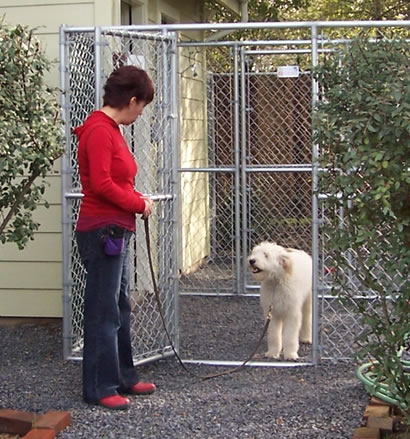 Waiting Before Entering or Exiting a Doorway
"Hi Olga, just wanted to let you know how blown away we are at our NEW DOGS!! We have been on walks the past 2 mornings and Sean and I stop and laugh and say, "Are you sure Olga returned OUR dogs?" We used to come in the door after a walk and give them a grade… usually an "F" was announced… Now, we walk in the door and say "A+"!!! THANK YOU, THANK YOU, THANK YOU!!!!!!! You are the Wizard of Paws!" - xxoo David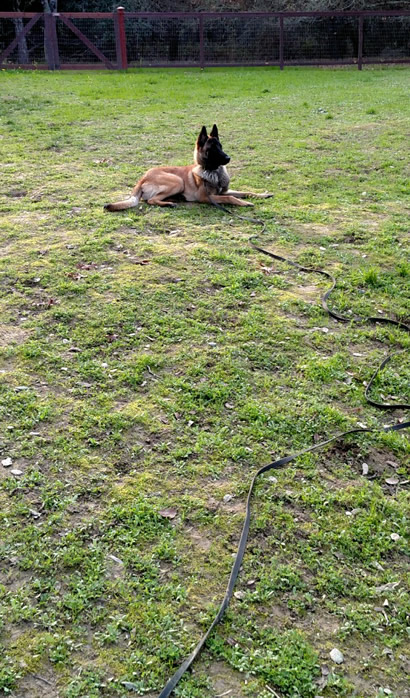 Duke Does a "Down" With Distance
"I took Albert to Spring Lake this morning, just he and I. It was so fun for me that I almost started crying - he was so good to walk with!! We did see some other dogs but he didn't pull at all. I wanted you to know, and to say thank you so much. Tie down is a god-send and he was 90% good at work today!" - Stacy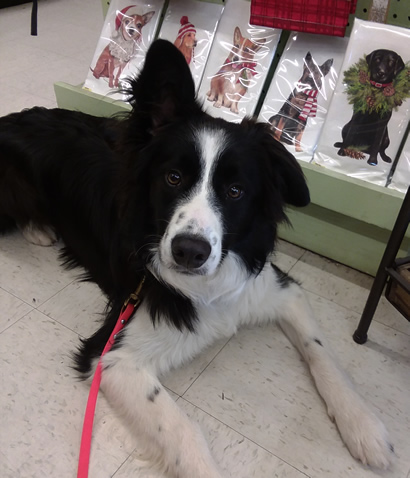 Bentley Visits the Hardware Store
"Hi Olga, I just wanted to say thank you! Dane has been a different dog since the first 3 weeks he spent with you. After this past visit he's only improved! What you teach him and teach us has no dollar value (although we are happy to have spent every cent). I just can't express to you how you've changed our (the dogs & humans) lives in this household. Thank you so, so much. Looking forward to continuing to move forward with Dane & you. Thanks! You're amazing!" - Christy Hoekenga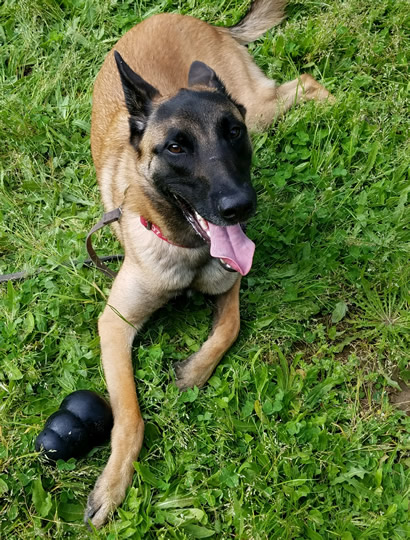 Duke is Tired After a Game of Fetch in the Training Field
"Whenever Olga comes to NYC, she works with Luna. Through the years we have both learned (Luna and I) that consistency is what counts. What is most important about Olga's training is she trains both owner and dog – so there's no question about what's going on. We love our Olga." - Katherine & Luna (Cattle Dog)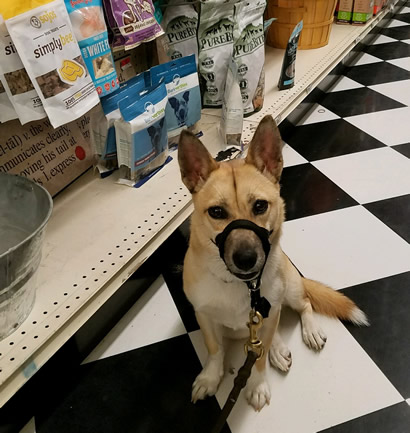 Lexi Does Training Exercises in Town
"The result of Olga Browning's obedience training for Shawn, our German Shepherd, exceeded all our expectations. She was able to change a rowdy, disobedient dog into a happy, mature family companion that without question can be trusted to do the right thing in any given situation. A kind gentle dog that is just a pleasure to be around." - John & Debbie
"Greetings from Danny and Alice Carter! We are kinda sorta looking for a German Shepherd; looking for another 'Sampson,' he was the perfect dog. If we can work it out, we want you to help with the training. El Paso, Texas to Santa Rosa is a long way. However, that's how much Alice and I think of you. Please feel free to use Alice and I as a positive reference in your business. Isn't it interesting how dogs manage to keep people together? Take care." - Danny Carter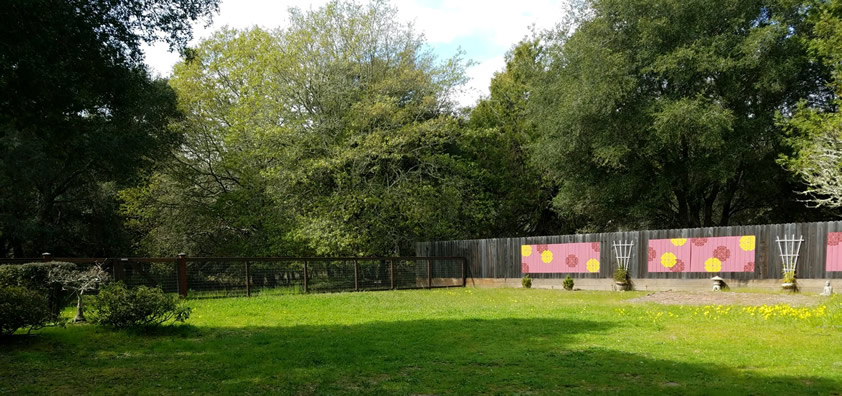 Beckett's Field at Go Dog Go Training
All Site Content © Go Dog Go - Dog Training - 3 Week Board & Train, All Rights Reserved